VLC - VideoLan Client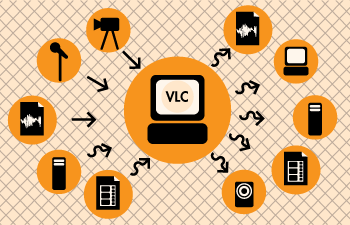 VLC is a great media player. But saying that VLC is just a media player is like saying a Swiss Army knife is just a knife. VLC can do much more than play back media, it can also convert audio and video files to different formats (transcoding), send live audio or video over the net (streaming), rip DVDs and CDs, and much more.

VLC is also great because it's cross platform.