Creating Subtitles
With Jubler opens on your computer and a video preview loaded, you must first select the time and duration of your first subtitle.
The start time and duration is visually represented by the blue highlighted area in the audio display timeline. So, I will select the audio area I wish to create a subtitle for by moving the blue area and stretching/shrinking it to fit :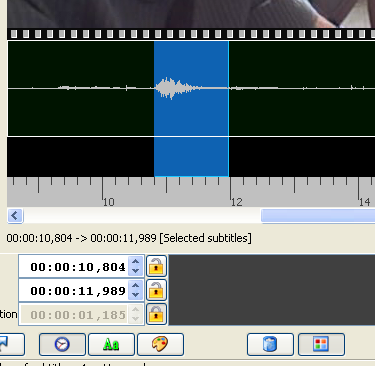 You should also note that the exact start time and end time of the selected area is displayed numerically :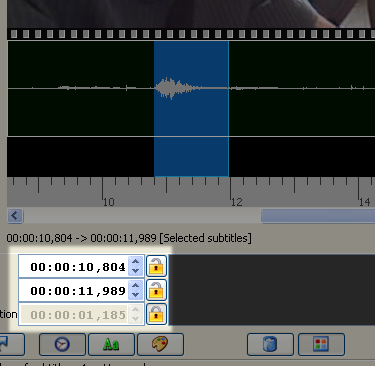 The three columns of number represent Start Time, End Time, and Duration. The format is hours:minutes:seconds,1000ths of a second
In the above example we see the duration is 1.185 seconds, probably too short to be read on the screen so I will drag the blue area to make the subtitle display longer. In this situation it is ok to do this as there is no other audio after the current selected area. So I make the blue area about 3 seconds.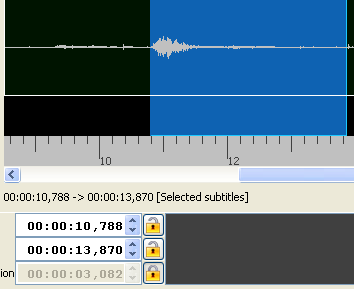 You can now type the subtitle in the dark grey box at the bottom of the main window.

You will also see the text appear overlayed on the video still :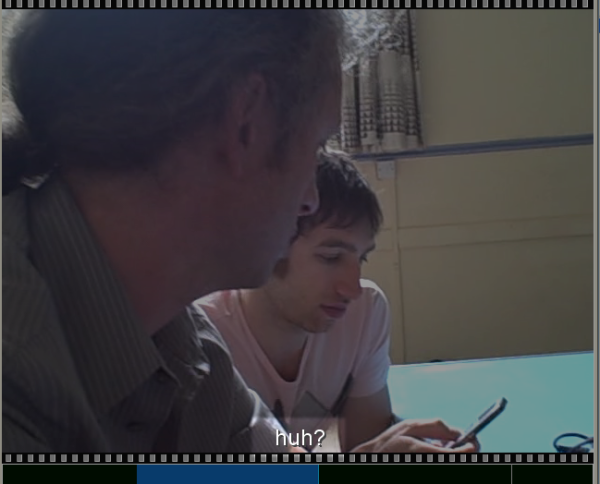 The above example is a very short subtitle. In most cases the text will be much longer and you may find that you have too many words to fit in the lines. 35-40 characters is about right per line. If you have more than 35-40 words you may need to split the subtitles up and juggle the timing.
Setting Font Size
If your text is too long you could make the font size smaller. To do this click on the Green button with "Aa" on it (at the bottom of the Jubler window) :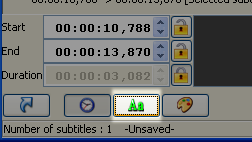 This will display some font options for the subtitle you are working on (the current selected start and end time). These options appear below the video still preview window.


You can now set a new font size. 18 and Arial is what I generally use as this is very readable but it is hard to recommend a setting as it is always dependant on the width of your video.
Adding more Subtitles
When you are happy with the first subtitle and wish to enter the next one select Edit > Insert > After or hit Control and Enter at the same time on the keyboard :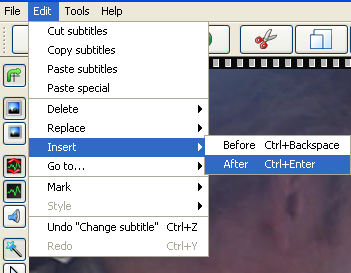 Several things happen when you do this:

the area you entered your subtitle is shown in green on the timeline

the bottom (grey) text area becomes blank ready for you to enter your next line
Jubler searches for the next probable place you may wish to insert a subtitle