Collection Sheet Data
How to enter collection sheet data
The collection sheet data was created for Loan Officer to make collections easy. When Loan Officer returns from the field, he has to enter all collection sheet details in system. After typing date and mode of payment for the center, he may see a form that already includes all payments and deposits that are expected on that date.
To do that:
1. Click on Enter collection sheet data in Mifos Android Client main menu.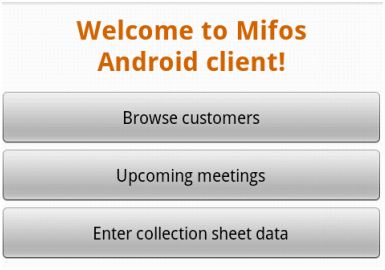 2. Choose Center Name from the list (you may type a name of center to filter the list). Inside parenthesis there is a number of groups in the center.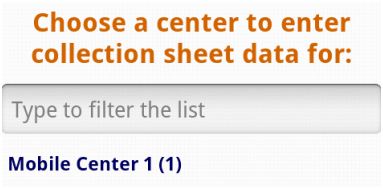 3. You may see a screen like this: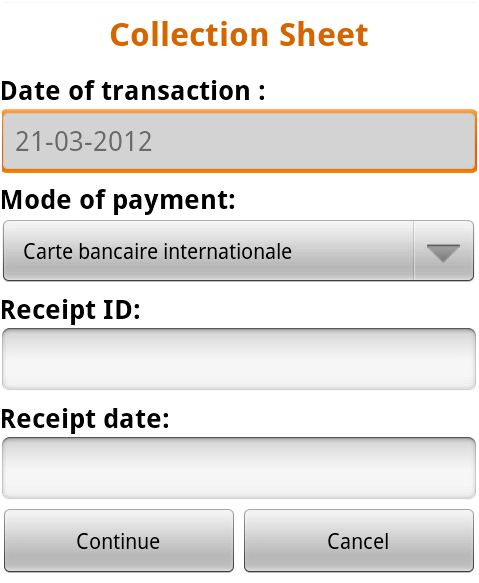 Date of transactions

is a date of planned meeting and it is loaded automatically. You may not change it.

Specify

Mode of payment

form

the drop-down list.

Optionally type Receipt ID and Receipt date.

If all entries are typed click

Continue

or if you do not want to change anything at this time, then click

Cancel.
You may see a screen like this: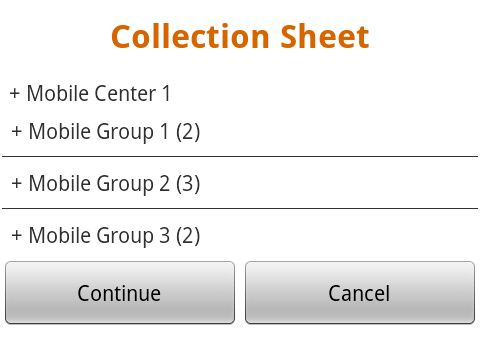 To expand list of groups click on it. Then you will see all clients inside the group.
If you want to see or modify Center/Group/Client payment details do a long click on it. You may see: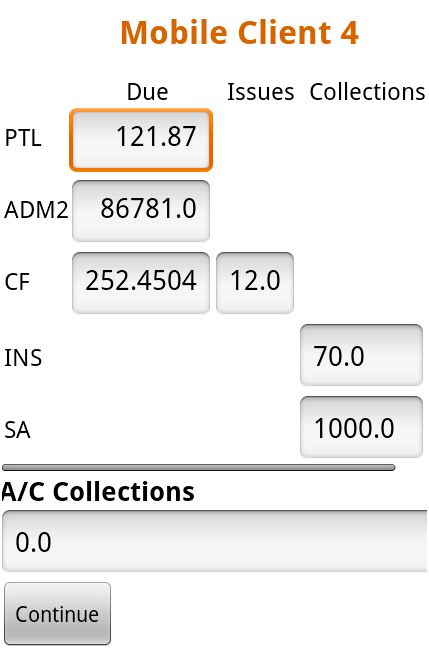 Click Continue to go back to the list of centers/groups/clients.
Click Continue to see summary.
Click submit to save collection sheet.