GNOME Subtitles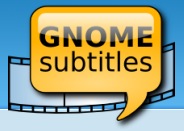 GNOME Subtitles is a subtitle editor for the GNOME desktop, an open source desktop environment. GNOME Subtitles enables manual translation of text segments within a specific time frame. As the video plays, the display shows the time length of the segment selected for the text.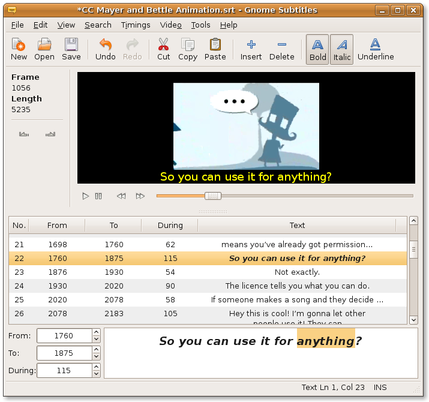 If the subtitle file turns out to be off the timing of the corresponding video segment, the subtitle file can be adjusted in its entirety in order to fit with the video file.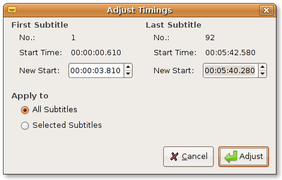 GNOME Subtitles adds a second parallel column aligned with the original subtitle time stamp to allow an alternate translation for the text. This allows for easy translation, timing and comparison.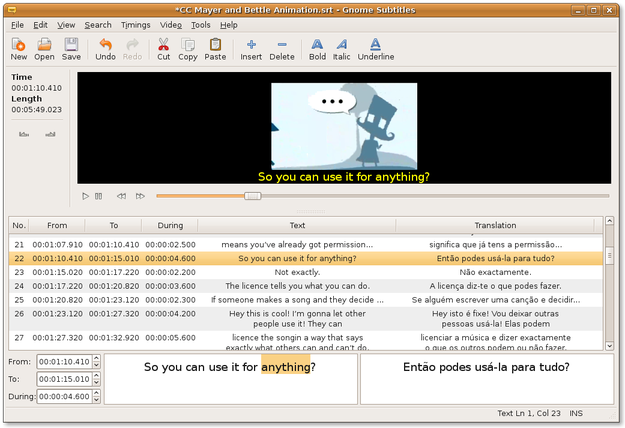 GNOME Subtitles also features built-in video previewing that has:

Built-in subtitle display
Video length and current position display
Set subtitle timings based on the video position
Automatically select video when opening subtitles
Supported subtitle formats:
Adobe Encore DVD
Advanced Sub Station Alpha
AQ Title
DKS Subtitle Format
Karaoke Lyrics LRC
Karaoke Lyrics VKT
MacSUB
MicroDVD
MPlayer
MPlayer 2
MPSub
Panimator
Phoenix Japanimation Society
Power DivX
Sofni
SubCreator 1.x
SubRip
Sub Station Alpha
SubViewer 1.0
SubViewer 2.0
ViPlay Subtitle File
Resources: