Anaphraseus

Anaphraseus is a computer assisted translation tool consisting of a set of macros for OpenOffice Writer, basing on the same principle of WordFast and Trados. It is available both as an OpenOffice.org extension and as a standalone document with macros, and it can be used on Windows, GNU/Linux, FreeBSD and MacOS X.

What is it used for?
It can be used for translating files in any of the formats supported by OpenOffice Writer (txt, rtf, odt, etc.) with the aid of translation memories and glossaries. It can also be used to 'clean' files in Trados or WordFast 'unclean' format.
Its main features include:

Text segmentation
Terminology recognition
Plain-text TM (Unicode UTF-16)
Fuzzy search in Translation Memory
Unicode UTF-16 TMX export/import
User glossary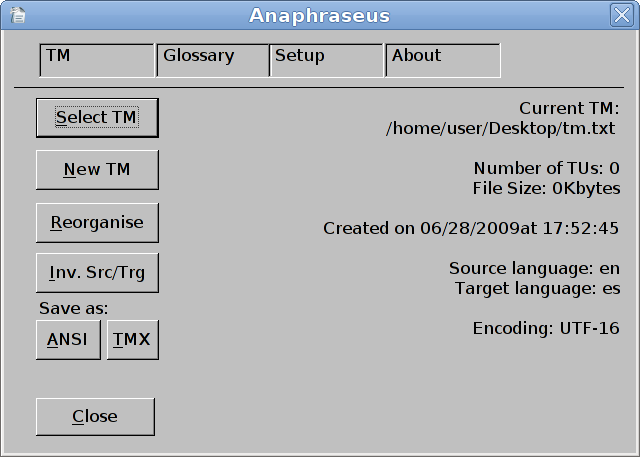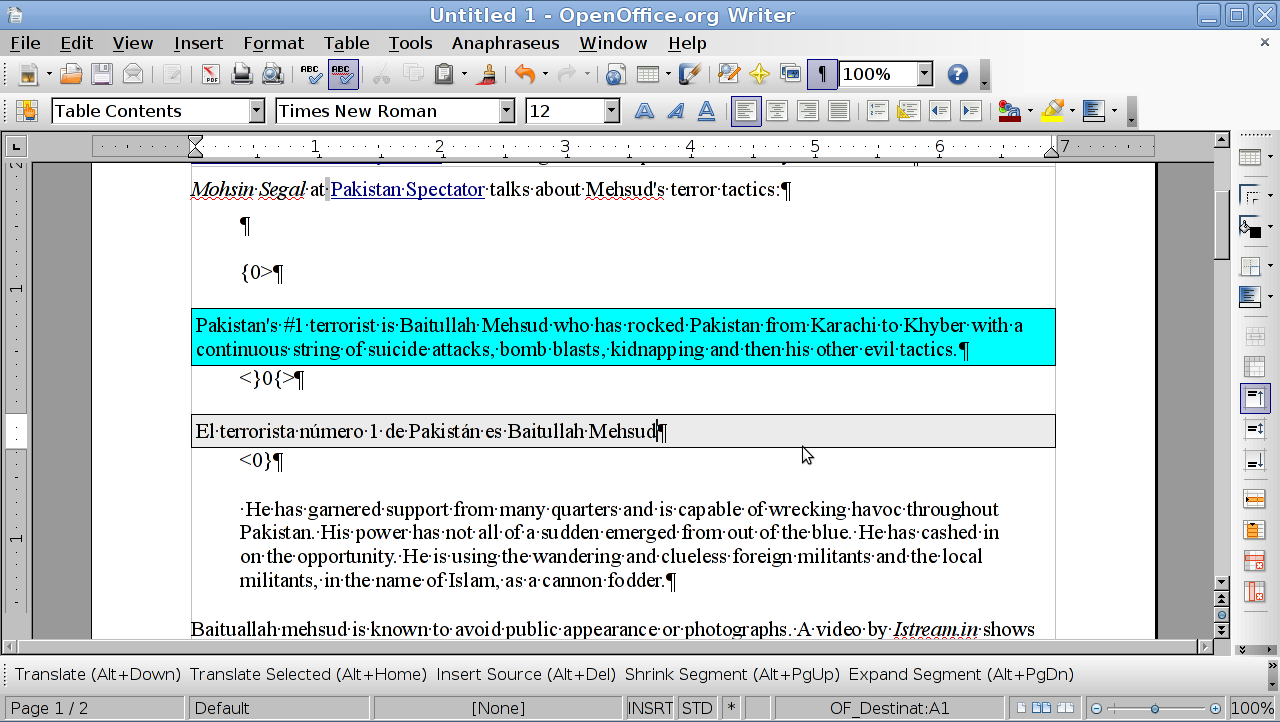 Resources
Anaphraseus is free software licensed under the GPL.