Editing your Details and Previewing Files
This section covers altering your user details, previewing photos, music and text based files.

Changing your password and other details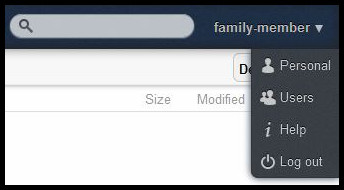 To change your own passwords you can do this in your Personal settings page.
Click on your user name and select the Personal option.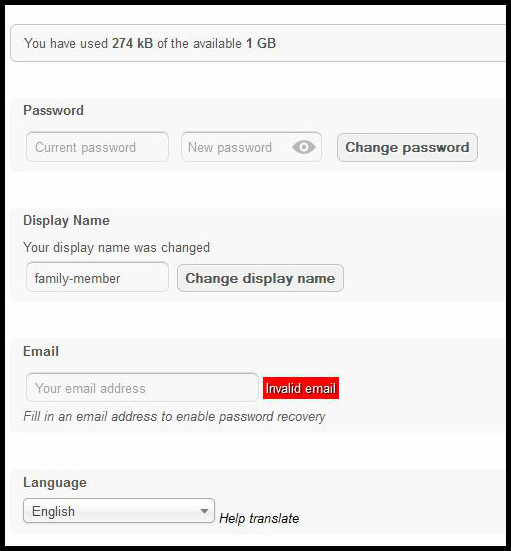 Here you can change also the Language of ownCloud's user interface, your display name and your password. You also see how much of your space allowance you have used. Users can ask the ownCloud administrator to change this setting if the limit is too low.
It is highly recommended that users enter valid email accounts as your email address is used by the system for sending password reset details.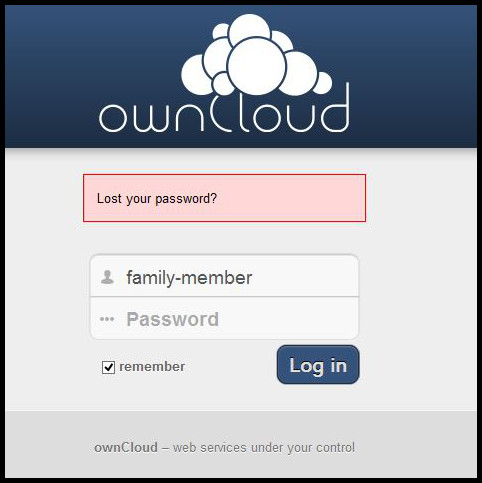 If you forget your password click on the red field Lost your password? and enter the email address that corresponds with the email address that you added to your ownCloud account, in the Personal menu.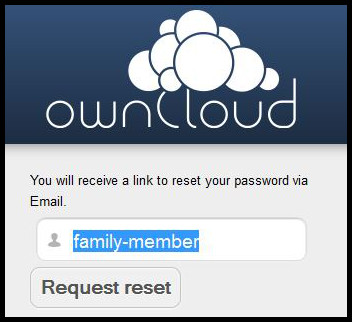 After clicking on Request reset you should receive an email with a link to reset your password.

If you don't receive an email perhaps the ownCloud server's mail settings have not been installed or are broken. Contact the administrator to take a look at the problem.
Previewing photos
There are two ways to preview photos in ownCloud, both are quick and simple.
Previewing images from within your files and folders.
This method is best suited to situations where you know roughly where your image is already. First, find the photo that you want to preview by by clicking the Files icon in your navigation bar and searching through your folders.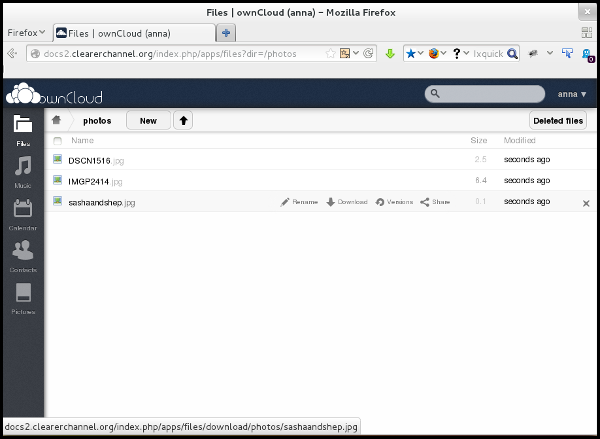 To preview an image from within this files viewer, simply click on the file name.


Your image will then appear in a pop-up window within the browser screen.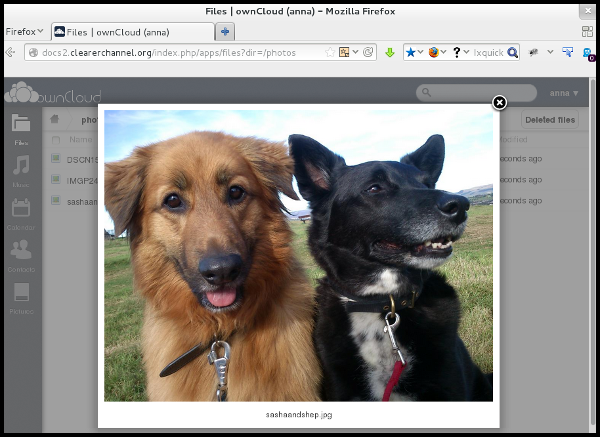 Previewing images from within your pictures area
This method is best suited to situations when you are unsure where the image stored, or when you do not have a specific image in mind and simply wish to browse all images.
First, click on the Pictures icon in your navigation bar and browse through the thumbnail images till you find an image which you would like to preview.
Then click on the image,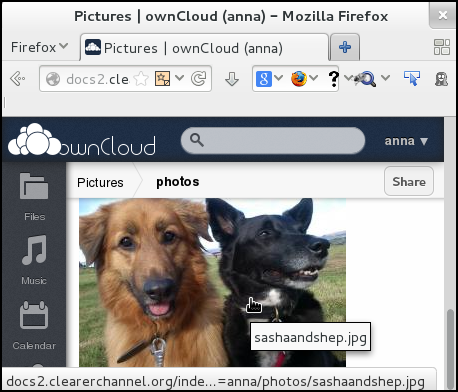 and view it in the image viewer, using the left and right arrows to navigate further.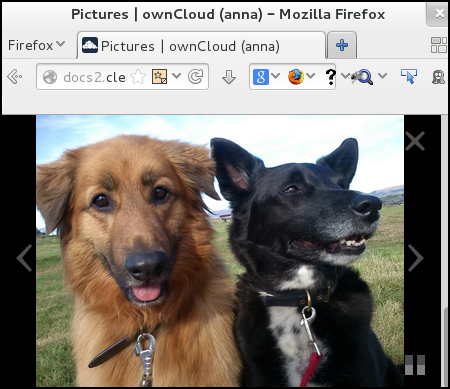 Previewing music and audio files

Music and audio files can also be previewed using your web interface. First click on the Music icon in the navigation bar.

The web interface will then collect all the music files together into one place for you to preview. The first song may auto-play. To select a new song click on the file name.

You can use the play, pause, forward, backwards and volume controls just as you would in any music player.

Previewing other documents
You can preview various types of documents in your ownCloud web interface by clicking on the file.

For example you can preview .odt word processing files,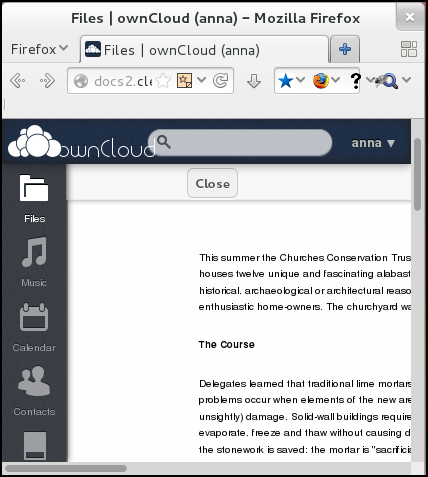 and .ods spreadsheet files,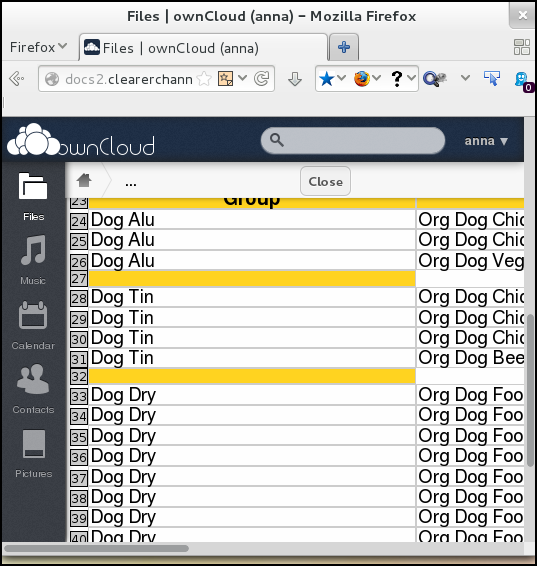 and plain text files.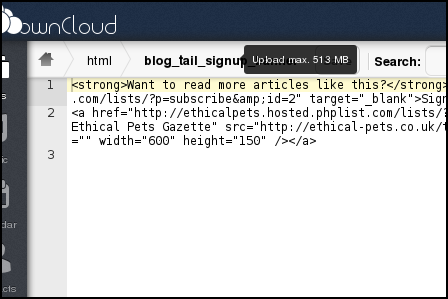 Plain text files including html or code files can also be edited from within the web interface.
Other preview and editing apps
There may be ownCloud apps that are available that allow you to preview or edit other kinds of files that you use.
There is a section on how apps work and how to install new ones elsewhere in this guide.