ownCloud Android Client
This chapter focuses on the Android Client available for ownCloud. There is also an app available for iPhones and iPads which works in a similar way.
Key features of the Android app include:

Browsing your files and folders
Downloading and viewing files
Uploading videos and pictures from your phone to the server
Ability to set a security password
Installing your mobile app
You can install the ownCloud client from the Google Play store or through the F-Droid store. There is a charge to download the app from the Google Play store but F-Droid do not charge you for apps.

There are other advantages to using F-Droid instead of Google Play:
F-Droid respects your privacy. They don't track you, or your device

Apps in the F-Droid store are all free and open source software
All apps are advert free (unless you enable adverts) and cannot track you (unless you enable tracking)
There are instructions for how to install from F-Droid at the end of this section.
Using the ownCloud Android client app


First add your Server Address – this is the web address of your ownCloud instance.

The app will try to make a connection – if it is successful it will say Secure Connection Available or Secure Connection Unavailable.
If the app fails to make the connection it will tell you so in red text: in this instance check the URL and try again.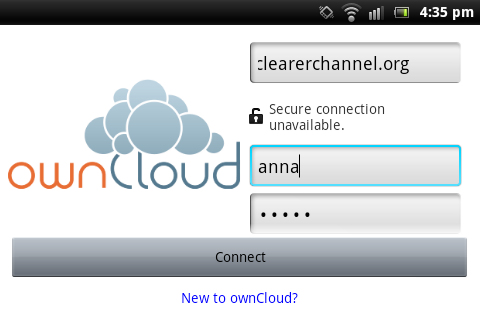 Next, put in your Username and Password, the same ones you use to access your ownCloud normally, and click Connect.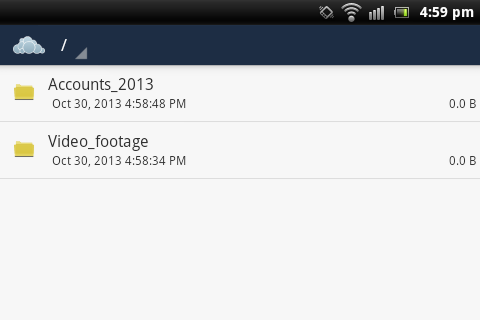 You are now logged on and can access your Cloud. What you see on your phone is synchronized with what is on your Cloud. From the menu you can access a wide range of features, including Refresh (which re-synchronizes) to create directory and upload.


Securing your client
In the Menu > Settings you can set up a pin to protect your ownCloud. This means that if some one steals your phone, or finds it unlocked, there is an additional password to protect your data. To add this password: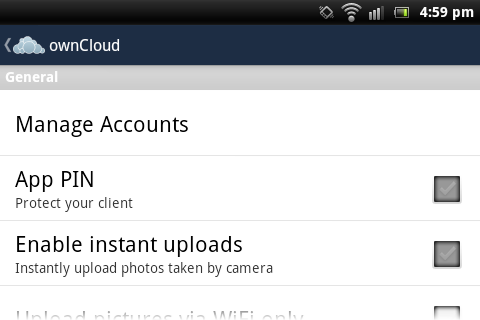 Click App PIN,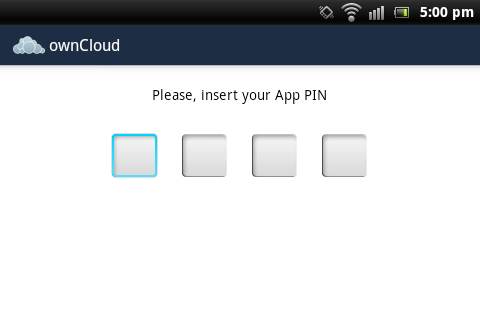 and enter, then confirm your pin. From this point you will need to enter this pin each time you open your client.
Installing the ownCloud Android client in F-Droid

To install the ownCloud client through F-Droid make sure you have 3rd party applications install enabled in your Settings> Applications menu.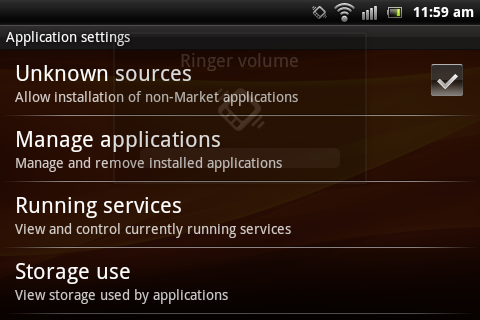 Then scan the QR code below,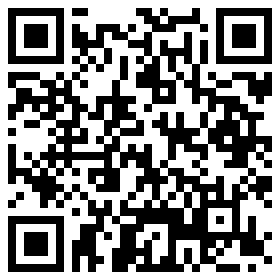 and choose Open Browser.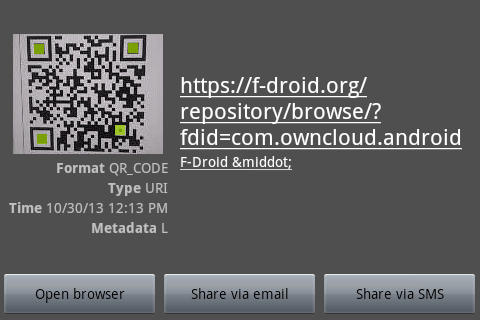 Click the large button which says Download F-Droid.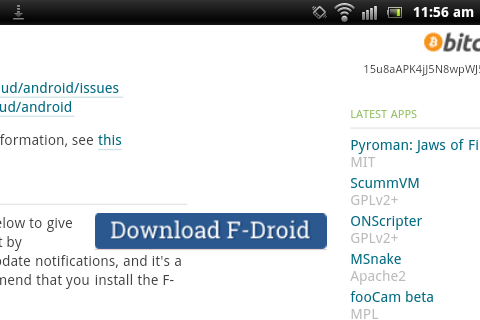 Once the download has finished, click Install.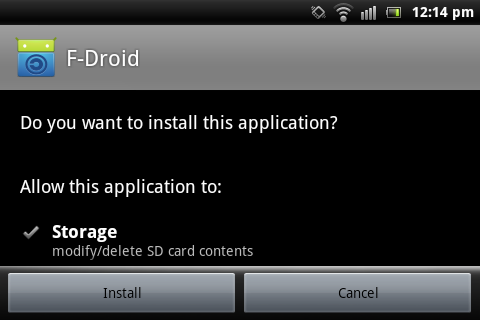 Click Open: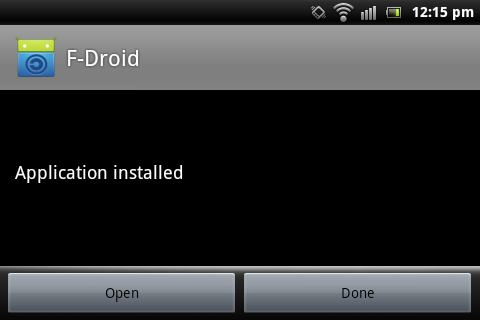 You are now in the F-Droid store.
Next you can can download the ownCloud client app. Click your menu, and then chose Search.
Type in ownCloud and click Go.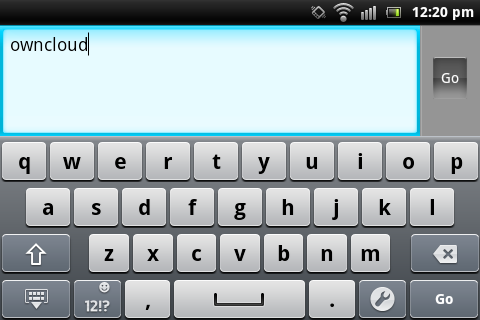 Choose the ownCloud client from the list of applications.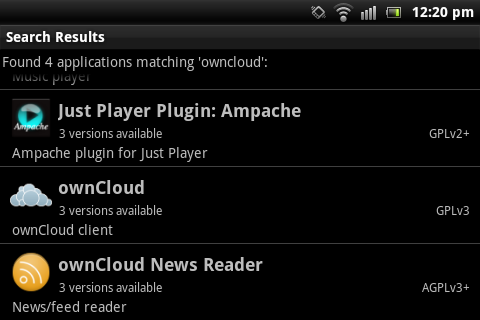 Select the starred version (which is the best version for your phone),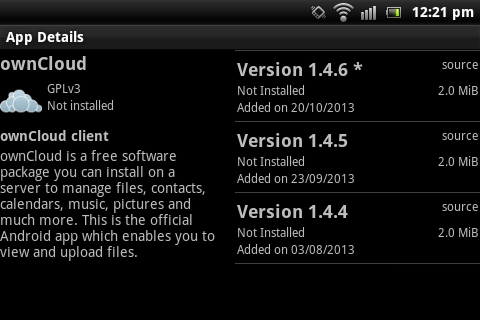 and click Install and then Open.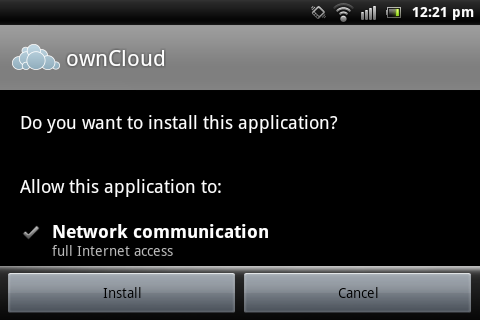 You are now running the ownCloud client app for Android.