ClassActs Sprint Photos
A Mini Photo Story About The ClassActs Sprint Experience
by JerryW aka DancesWithCars
with a little help from his friends, both little, big, stuffed, animated, ego inflated and otherwise real

Discussions during the second or third day at Gallaudet.edu on the approach to the sprint included wanting to do an animated story character that ran through the entire book, appropriate for kids, teachers and technical community, on the Genesis of the XO machine, called "The Little Green Penguin that Could", it's travels around the world, and lessons learned...
This page is a spinoff of that idea, applied locally to the ClassActs Book Sprint, from one participant's perspective, with a little help from his friends.
Like any good story, this one has it's actors,
in this case, the usual cast of technical characters...
slightly stuffed, and some with corporate logos as t-shirts or tattoos...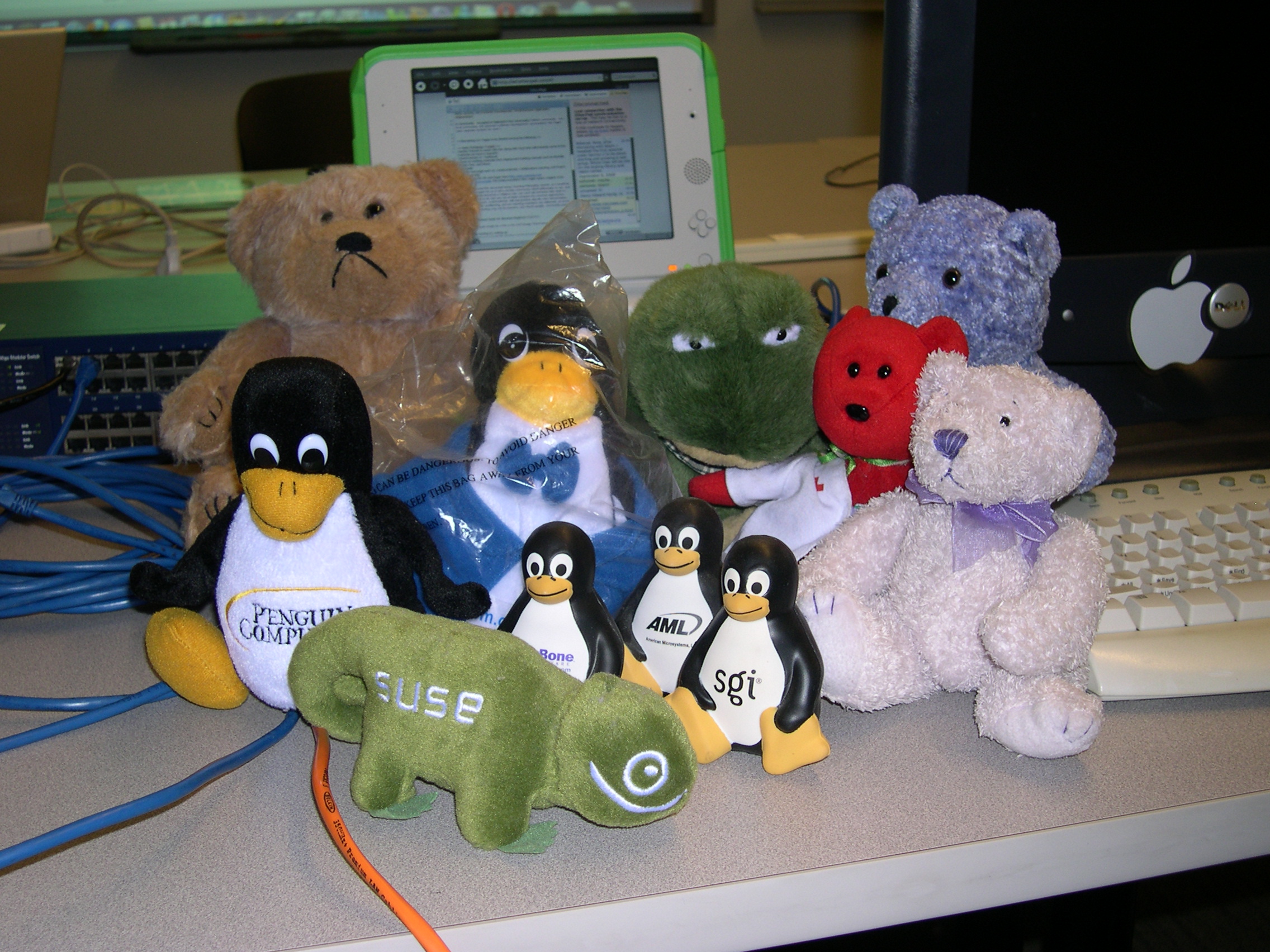 We met first in Arlington, VA, then went
Eating [@ Bankok 54 the first night]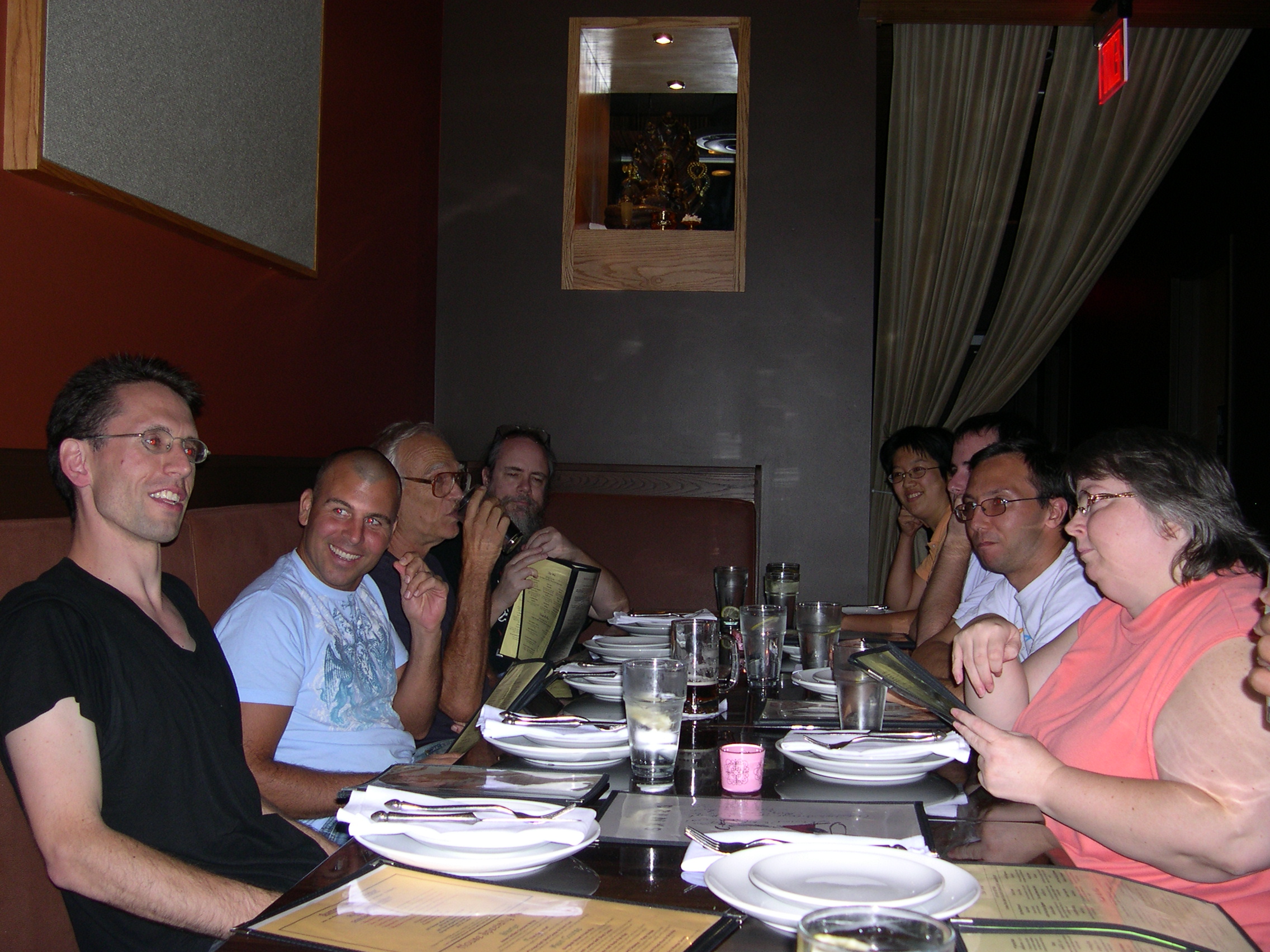 Further Drinking, and Having Fun with little
video character blocks that change when you move
them, looking at each other like the Brady Bunch intro,
[and St. Nick checking his fly]...
.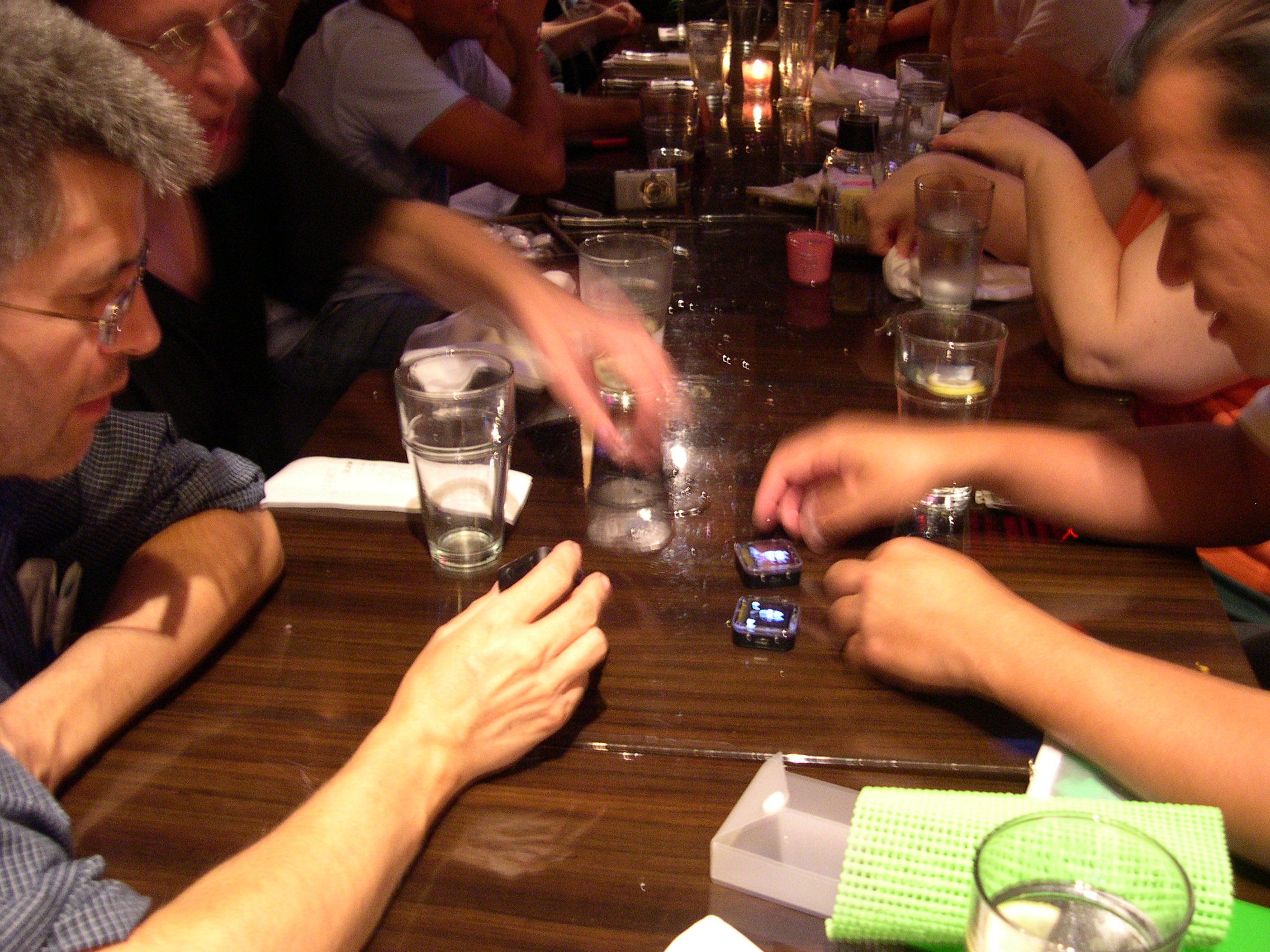 Another Day, More Planning, Deciding, Talking, and Stretching @ Gallaudet.edu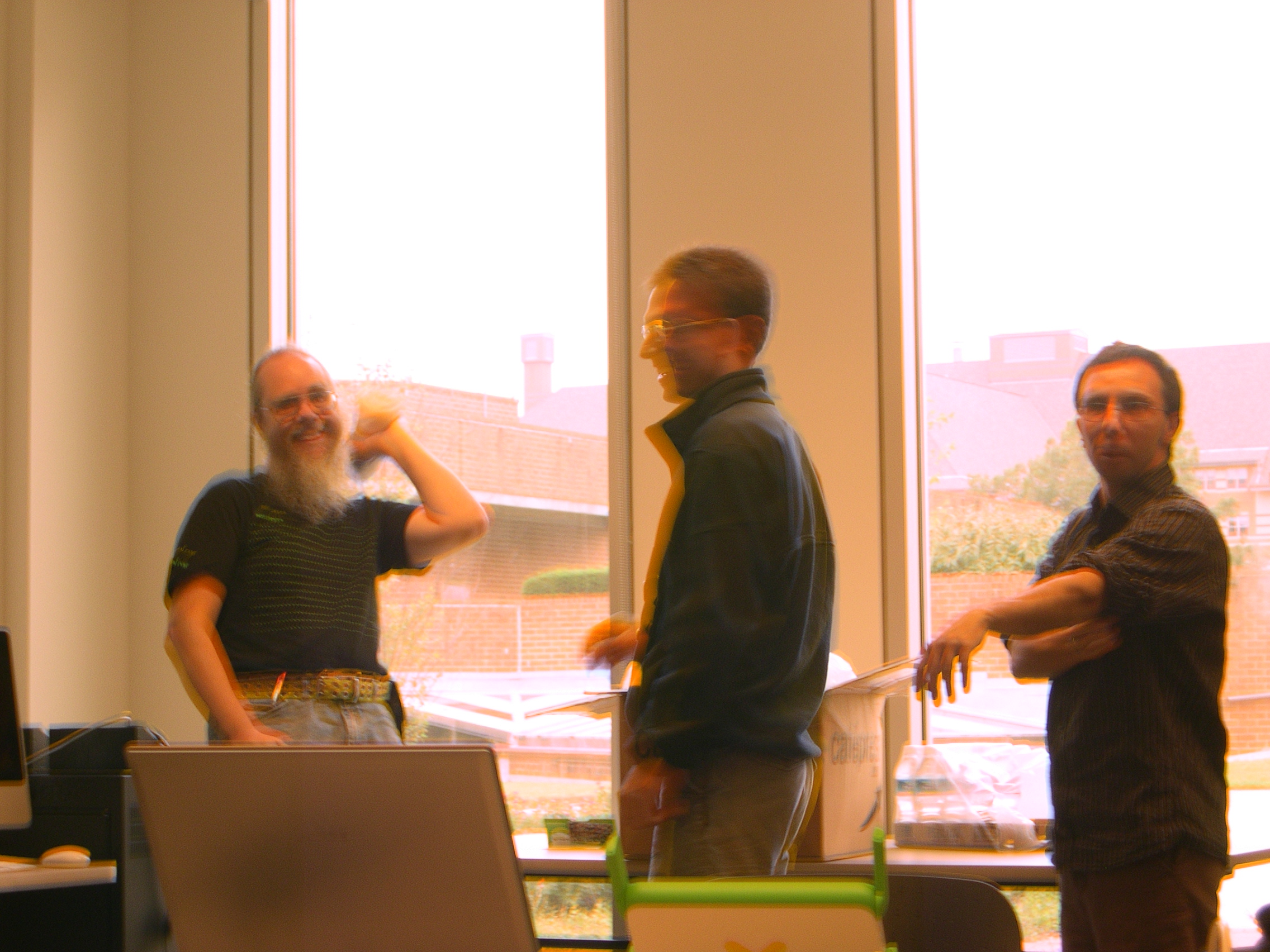 And Bernie Writing, Working, Posing for Photo, and Back to Writing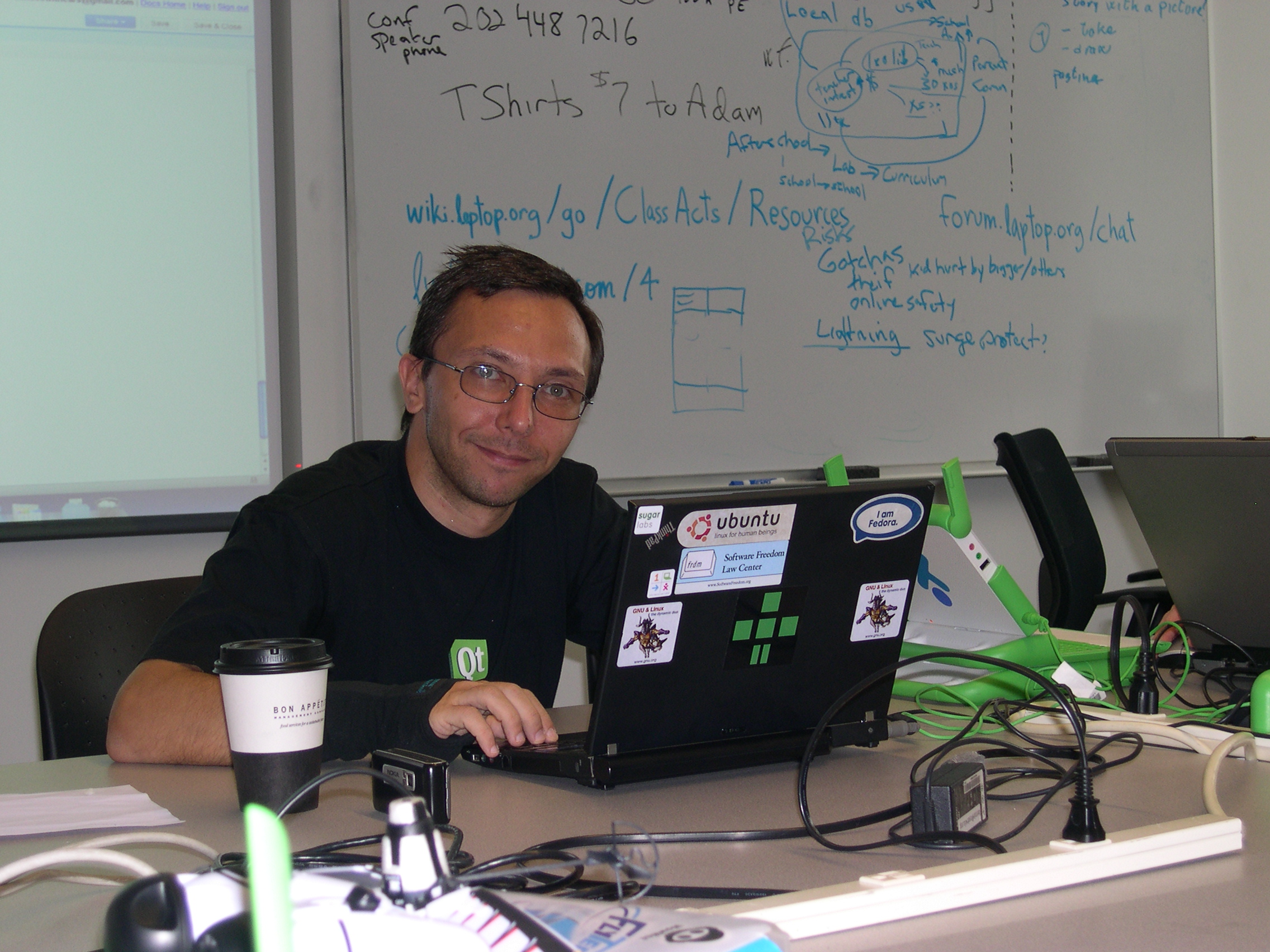 then HacDCing [upstairs after the lecture]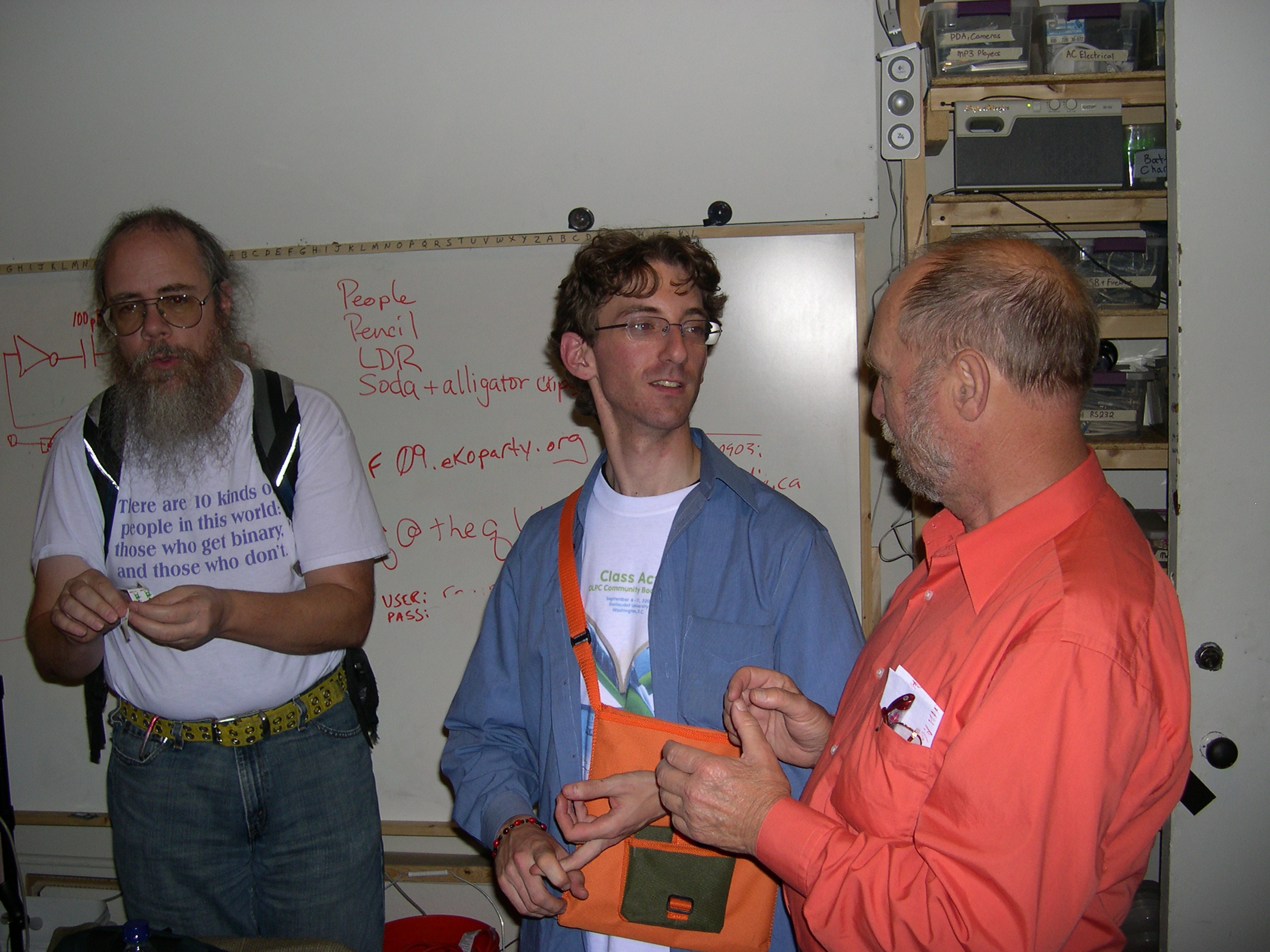 Creating More Characters
(or asking a talented little person to)
Penguins [Drawings] by Owen Davies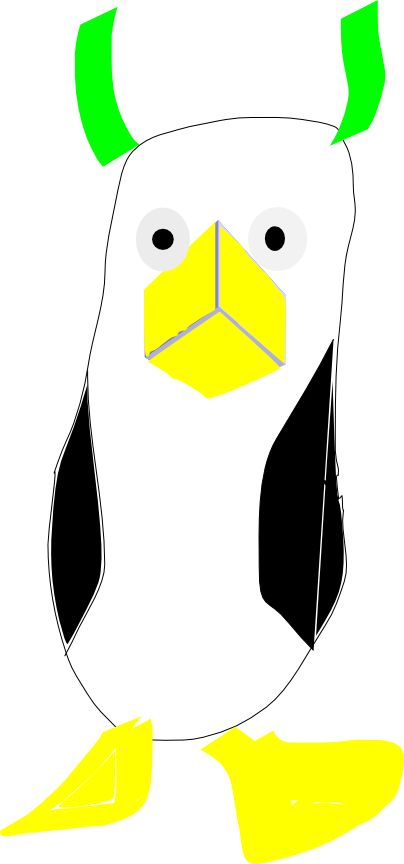 S.J. Lecturing to Deaf @ Gallaudet.edu
(interpreter out of frame)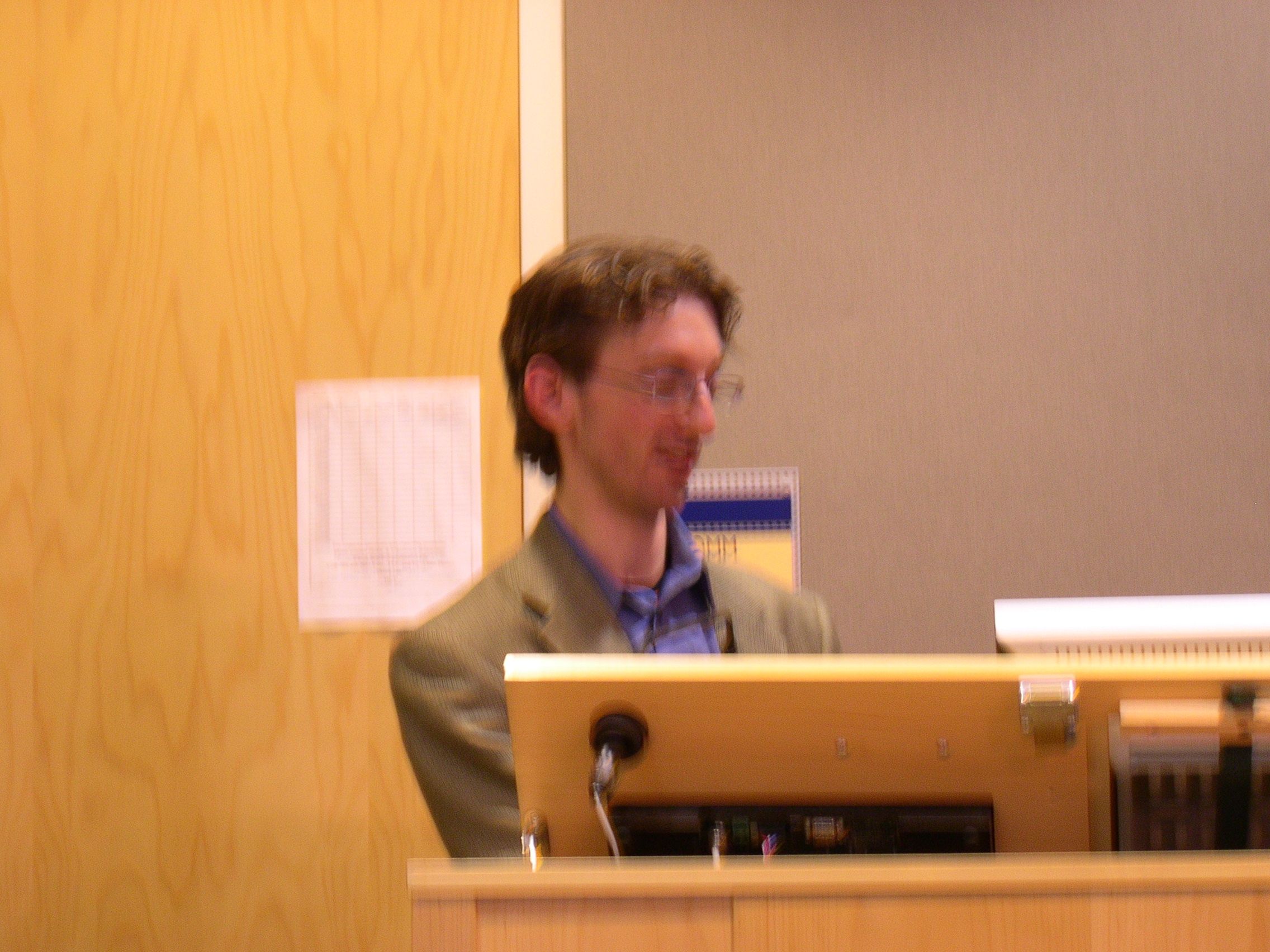 Yama Introducing his Actors...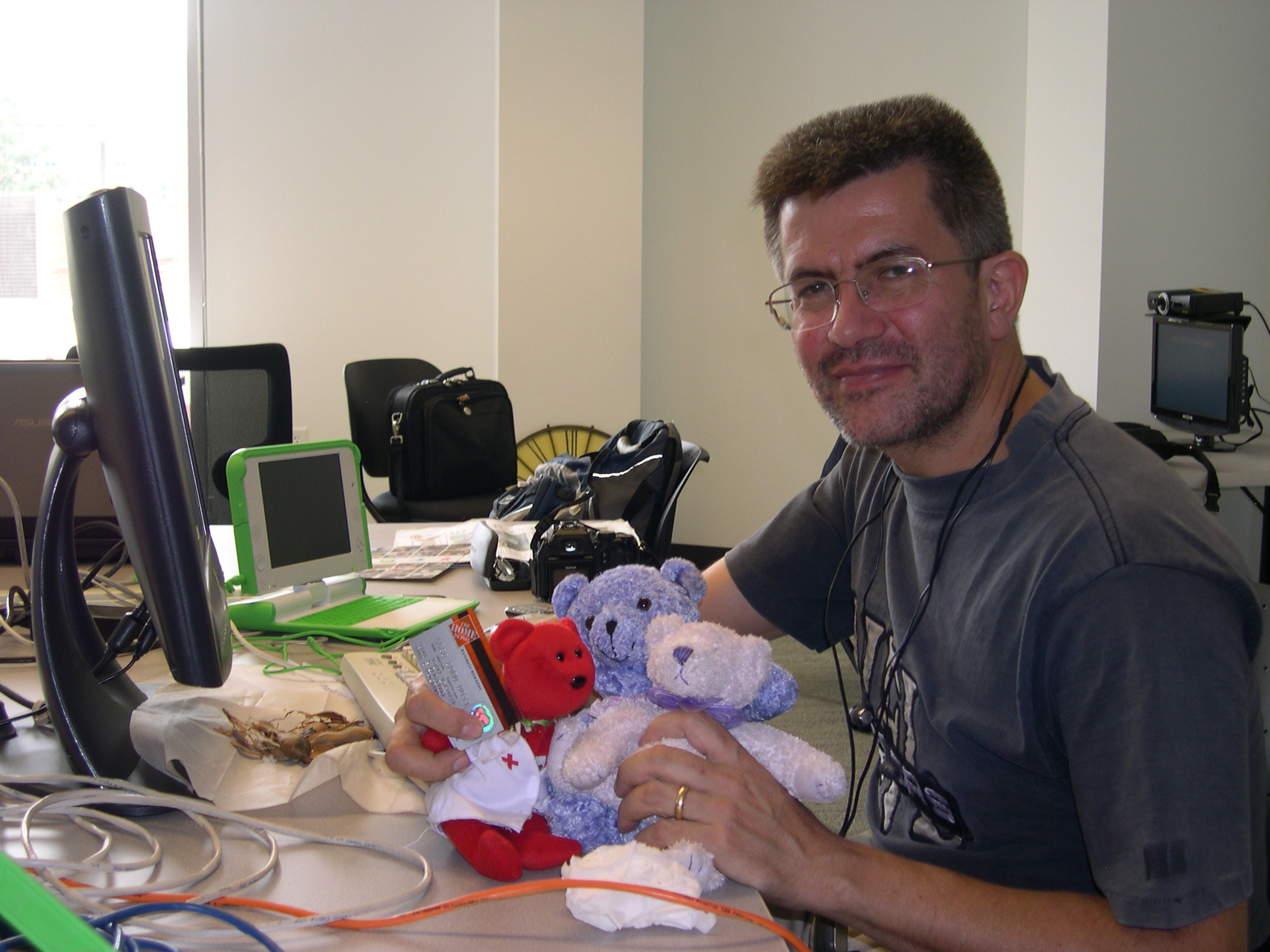 Trying A Biography Photo of Nancie This Way...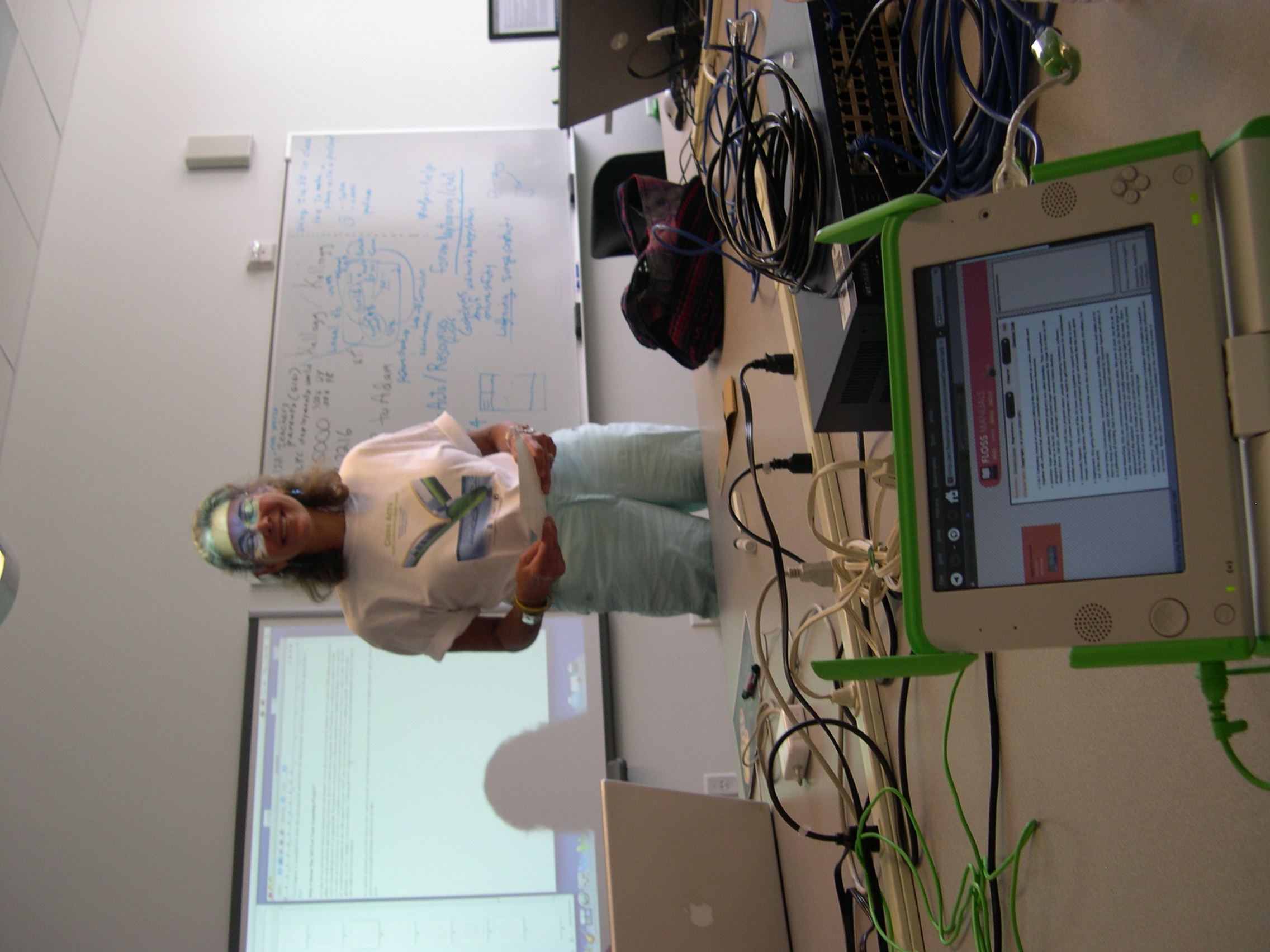 Trying Another Photo That Way...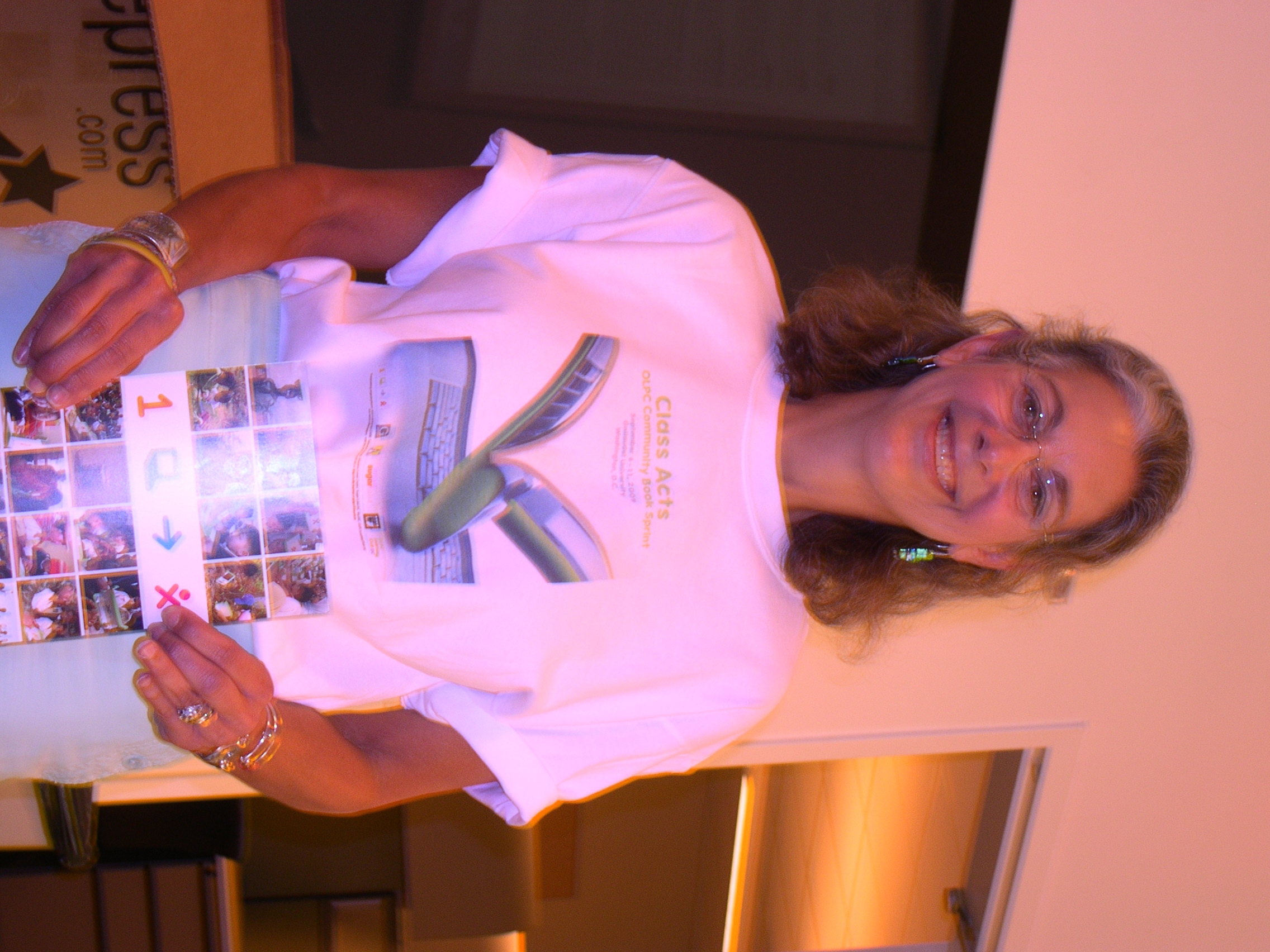 And Trying To Get It Right Side Up
on Deadline when sick and tired at home in the rain on the Last Day...
after
Eating some the night before [@ Taste of India]...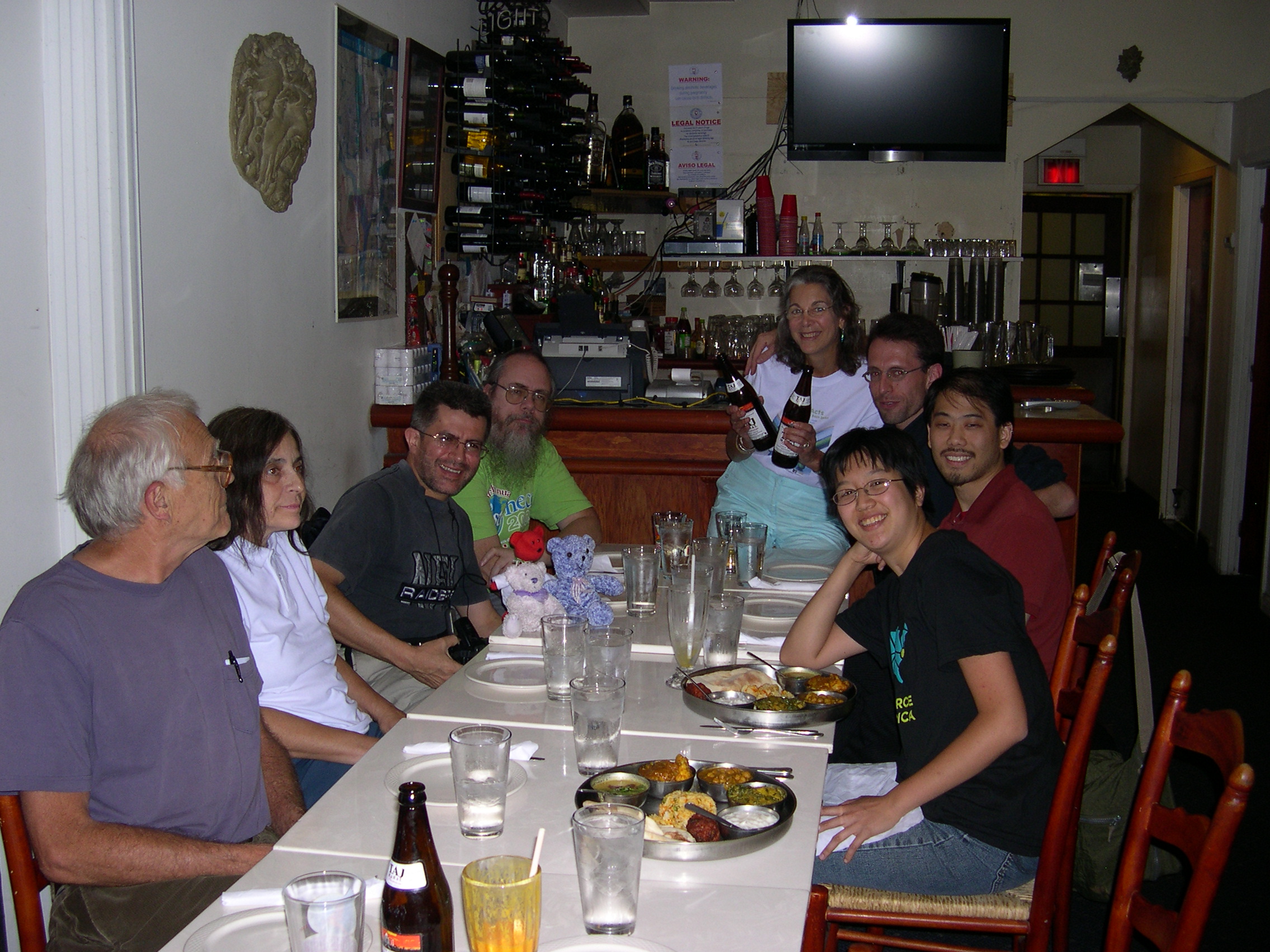 When Big And Full, And Very Very Tired,

And [Hopefully] Done Commuting,
Arguing, Planning, Thinking, and Writing and Talking,
Going Home, to Put It To Bed, and Rest...