Inbuilt Video Features in WordPress
Uploading and Display Video Files
You may need to check that your hosting plan gives you enough space to upload video files.
To start, add a new post or page in your WordPress website.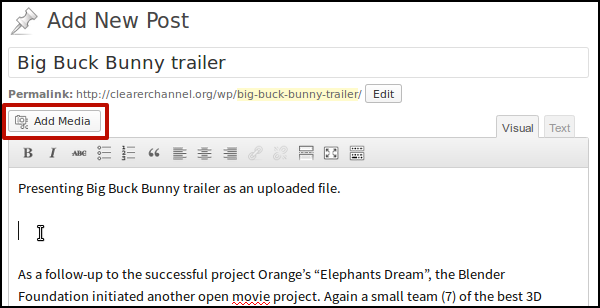 In your editor, type the title and text you want to go with your video.
Click where you want to insert your video and then click on the Media button.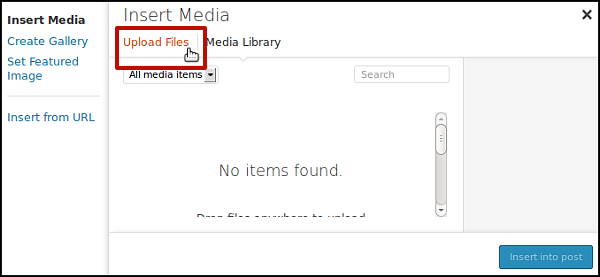 Click on Upload Files tab.
Now click on Select Files.
Browse for your video file and select it to upload.
When your video is uploaded, it will be selected in the Media Library tab.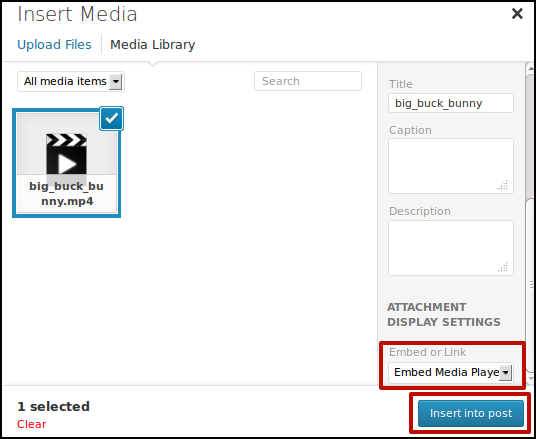 Choose Embed Media Player from drop-down menu, then click on Insert into Post.
This inserts a 'short code' into the post that will look something like this.
[video width="640" height="360" mp4="http://clearerchannel.org/wp/wp-content/uploads/2013/11/big_buck_bunny.mp4"][/video]
You can change the size by altering the width and height in the short code.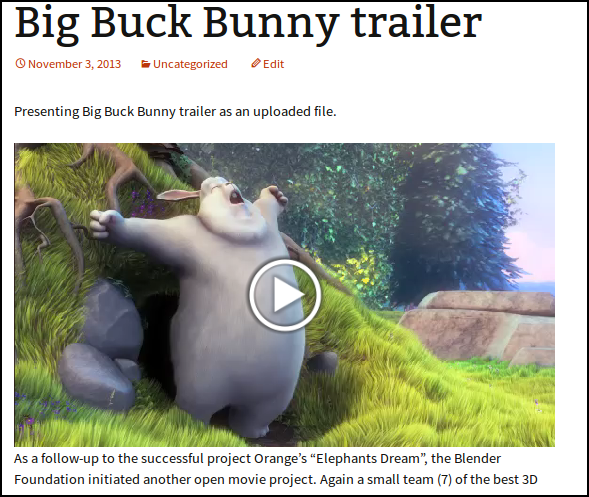 Publish your page and your video upload should work with nearly all kinds of video files, including mp4, WebM, Ogg.
Working with Video Embeds
Copy the URL to your computer's memory.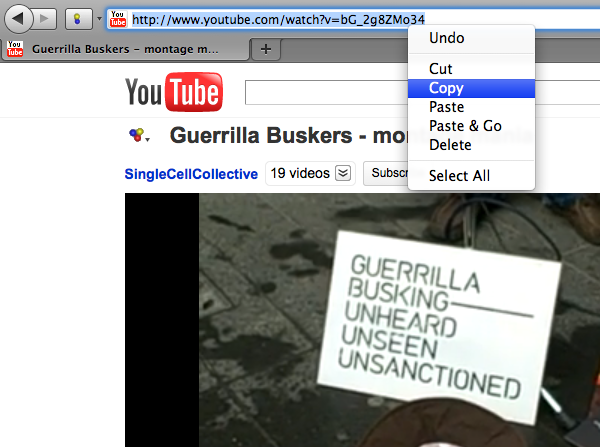 Then in your WordPress blog you can add a new post, give it a title, write a short description and then paste (right-click > Paste) the URL of the video where you want it to appear.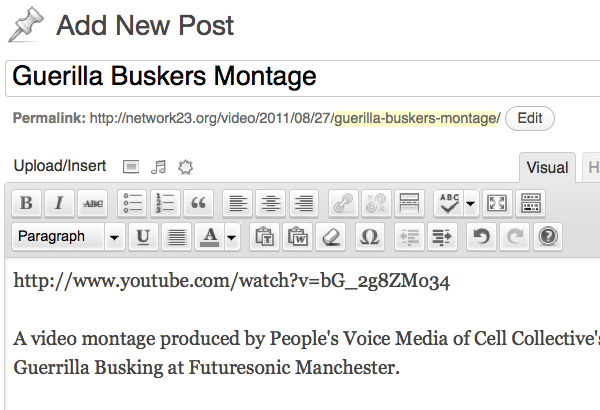 Click on Publish on the right of the edit screen.
You can then click on View Post to check if the embedding of the video has worked.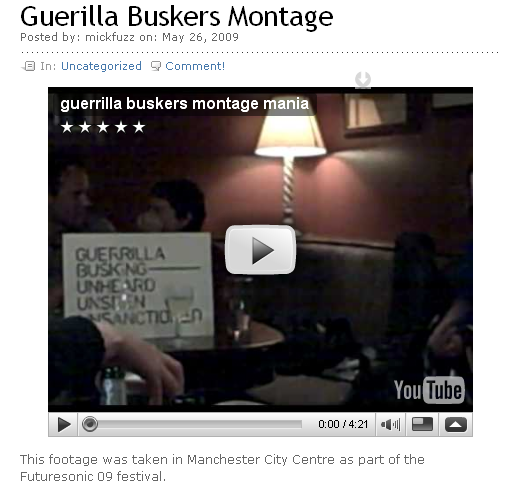 Controlling the Size of Videos and Using Embed Codes
To control the size of your video, and other options, most video-sharing sites will give you access to an embed code.
On YouTube, click the Share button underneath the video you want. Then click Embed to see the embed code you need and select a size of display.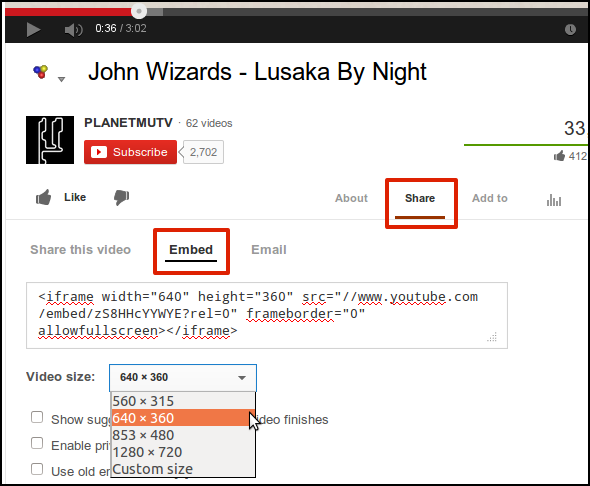 Copy the embed code and then click in the body of your post at the place where you want your video to be appear. If you are in the Visual editor, change the view from Visual to Text / HTML.

Paste in the Embed Code that you copied earlier. It should look something like the screen shot below.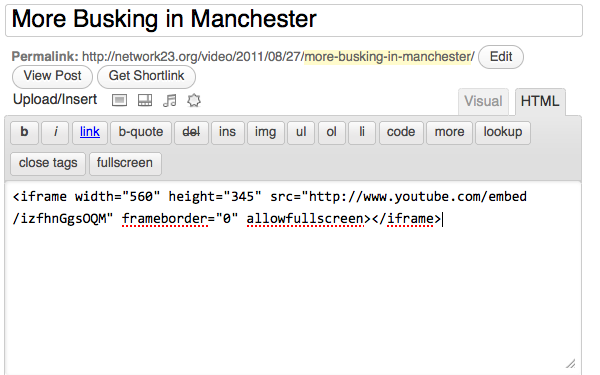 If you now switch back to the Visual tab, you'll see a square where the video will appear: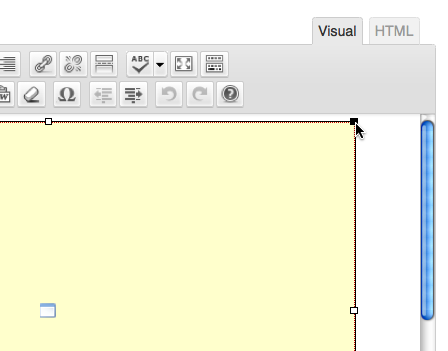 To resize, click on a corner and drag the square.
Click Publish and View Post to review your resizing.