Plumi Features
We will look at three main aspects of the Plumi user interface, as well as list Plumi's video, community and development features.
Front Page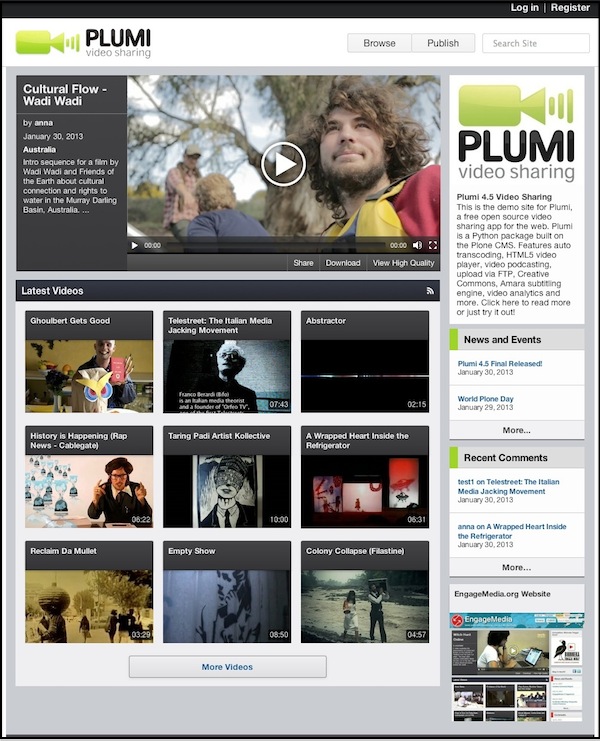 Plumi's front page. You can see that users can browse the latest videos (with durations captured on upload), watch a featured video on the front page, publish videos as well as news and events, comment on videos, download videos, and share them via social networking sites.
Publish Form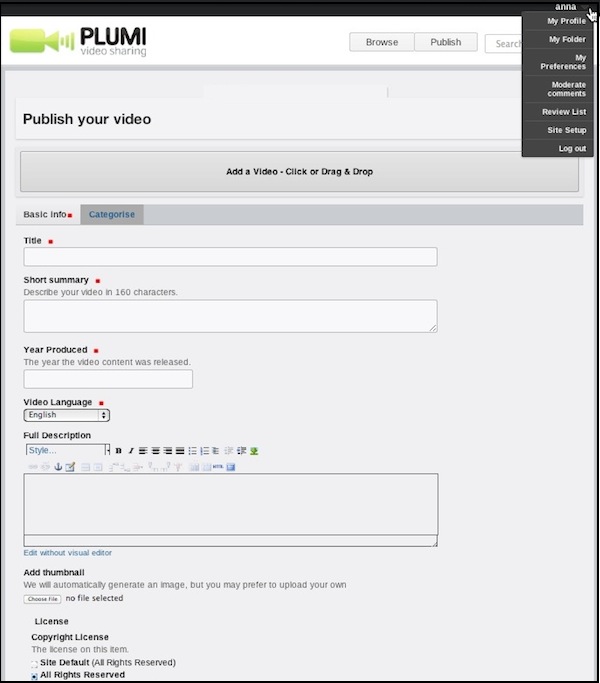 On the publish page you can drag and drop a video file to upload, add metadata, attach a custom thumbnail (thumbnails are also automatically generated), attach a copyright or Creative Commons license, and categorise the video, all while uploading using the Ajax form. In the user options tab, you can see links to profile, preferences, a folder storing all the user's content - and for Reviewers and Managers the ability to review moderated content and configure options in the site setup panel.
Video View Page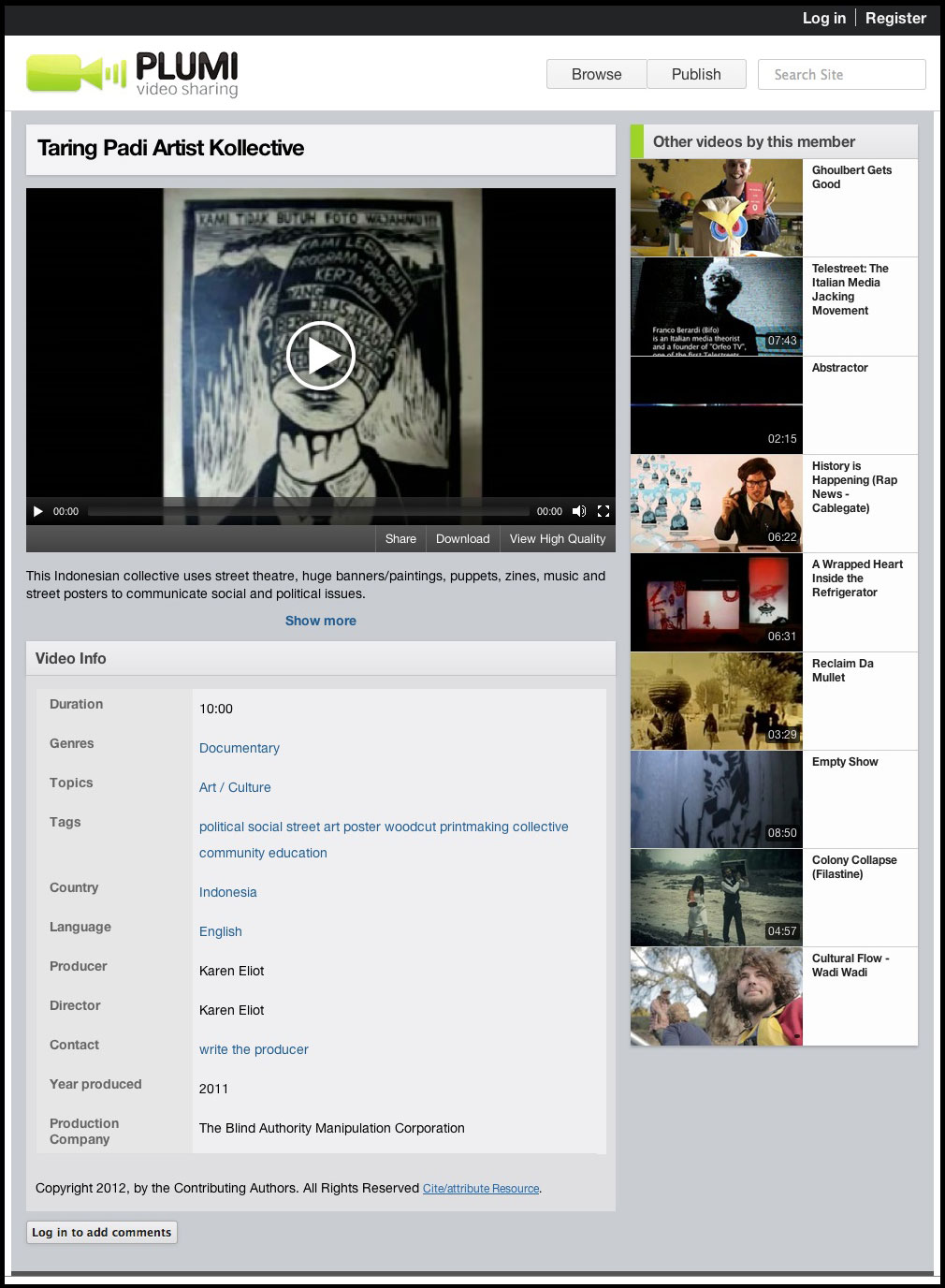 On the video view page, you can view metadata added by the user, watch the video (in fullscreen, in high or low resolution), watch any subtitles that have been added, click to add your own subtitles (using Amara), and view a list of other videos by the same author. You can also log in to add comments.
Feature List
Plumi's benefits can be understood in three main categories - video functionality, community features and development.
Video Features


Upload Any Video Format

Plumi automatically transcodes most video codecs to webm & mp4. Through the web
or via FTP.




HTML5 Video Player

Play videos in high/low resolution, fullscreen, share, embed and download.


Subtitles Using Amara

Watch videos with subtitles or easily add
your own using the Amara system that is implemented into Plumi.

Community Features

Browse videos

User-friendly browsing and feeds by genre, topic, country or member.

Moderation

Control publishing of videos, news, events and comments. Email notifications.

Discussion

Threaded comments, feedback for members and site contact form.

Creative Commons

Choose how you want to share your video and attach a licence.

Advanced Search

Find content by live search and filter results.

Users and groups

Plone's existing members functionality plus customised profiles.
Development
FOSS Plumi is written in Python and based on the Plone content management system. Code is released under the GPL.
Installer Package Plumi comes as a packaged buildout, containing everything you need to run your Plumi site – Plone, the Plumi.app, Nginx, Supervisor, Varnish and more.
Documented Consult the Plumi manual for all the details on how to install, set up and customise Plumi.
Supported Join the discussion list with any questions you have about getting Plumi up and running. The Plumi community will point you in the right direction.