Use FireFogg to Create Open Video Files
Firefogg is an open source, GPL-licensed Firefox extension for encoding Ogg video and WebM video files. It's simple to use, especially if you are already using the Firefox browser. FireFogg is an extension for Firefox and you won't have to download and install a separate application. Just install the extension and encode your video in Firefox!
Installing Firefogg
FireFogg works with the Firefox browser. If you aren't using Firefox yet, you'll need to install Mozilla Firefox. When you have Firefox running, visit firefogg.org.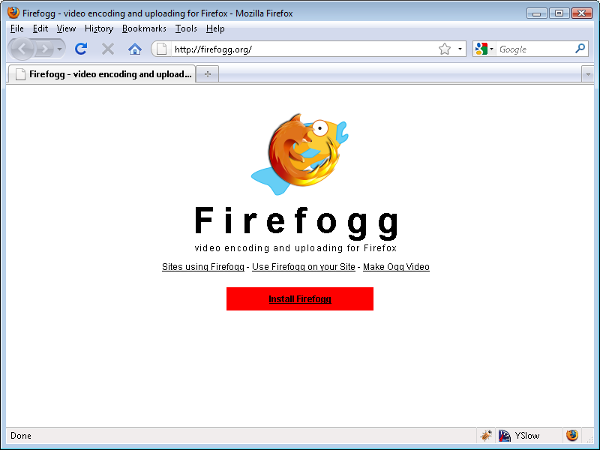 Click "Install Firefogg." Firefox will prompt whether you really want to allow the site to install an extension. Click "Allow" to continue.
Firefox will present the standard software installation window. Click "Install" to continue.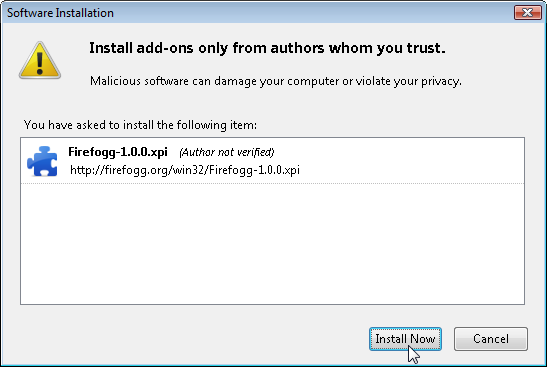 Click "Restart Firefox" to complete the installation.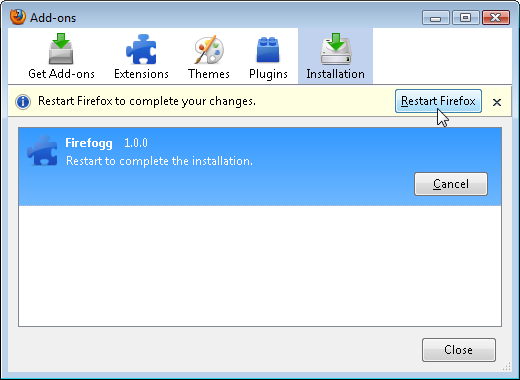 After restarting Firefox, go back to firefogg.org to confirm that Firefogg was successfully installed.
Encoding your video with Firefogg
Bookmark firefogg.org, you can encode your video right from Firefox.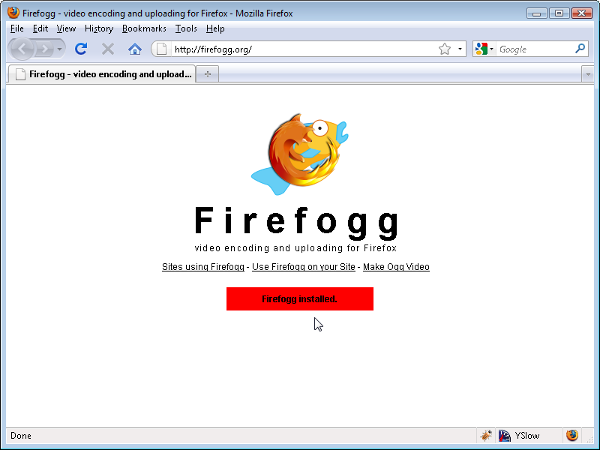 Click "Make Ogg Video" to start the encoding process. / "Make web video" for me (see below)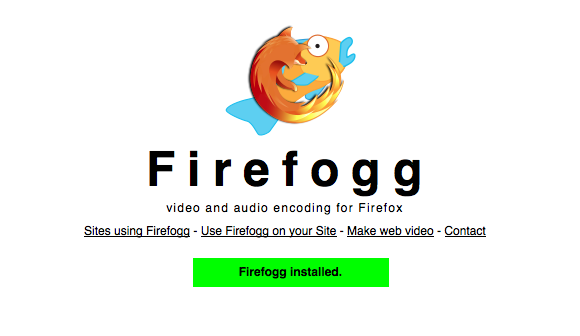 Click Select File, and browse to select a file from your computer.The video will show up with some information on it's current encoding and size.
Select either Ogg or WebM video and then select the quality you want your target file to be.
The image below will give you an idea of the relative sizes of the options. If you look at the image in the dimensions 1920 px wide x 1080 px high, you can see the actual size of the videos. 1080p and 720p are HD resolutions.
Click on Encode and choose a location to save your open video file.

Depending on the size and length of your video, encoding can take a while. When it is finsihed, you can find it in the folder you chose above, under the same name as the original and ending on .webm or .ogv
Advanced Options
There are some advanced options which you can select if you want greater control over your target file. For example you can change the dimensions of the video, the framerate and define an aspect ratio.